Working Women's Workshop: Boost Your Potential
2017 Dates to be Announced
Integrating mind, body, and emotions to speed up transformation,
improve performance, and embody a sense of well-being for working women
---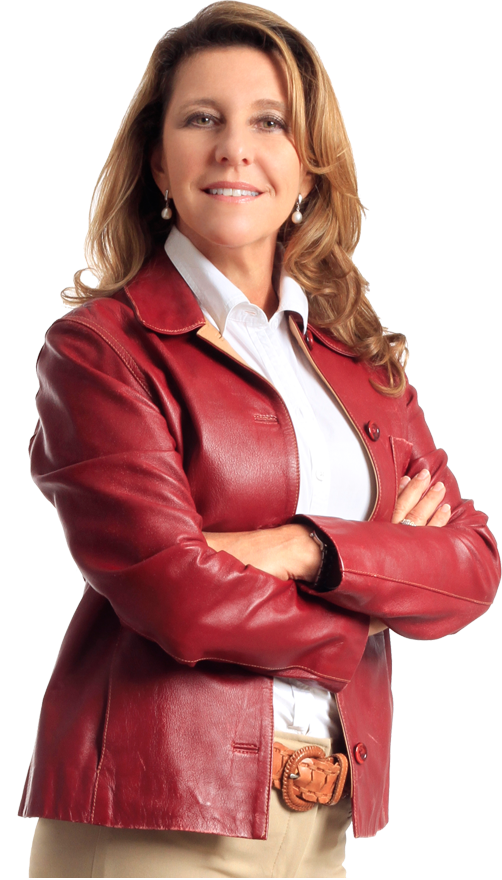 Verónica Morgenstern, M.Sc.
Vero brings 23 years of experience as an HR Manager in several companies of the Techint Organization to her work as coach and consultant. She led and designed global training and development programs for more than 3,000 leaders. She was also in charge of the Ternium University and promoted the transformation of several national educational programs. As an HR consultant, she has developed competency-based models to guide performance evaluation, talent development and succesion planning for diverse clients. She has extensive experience in executive and team coaching. She is a Certified Ontological Coach (Newfield Consulting), a Certified Bioenergetics Coach (FSBA) and a Certified Team Coach (EEC). She holds post doctoral degrees from the University of Alberta (Canada) and University of Tennessee (USA). She also holds a masters degree from Universidad Nacional de Mar del Plata, Argentina.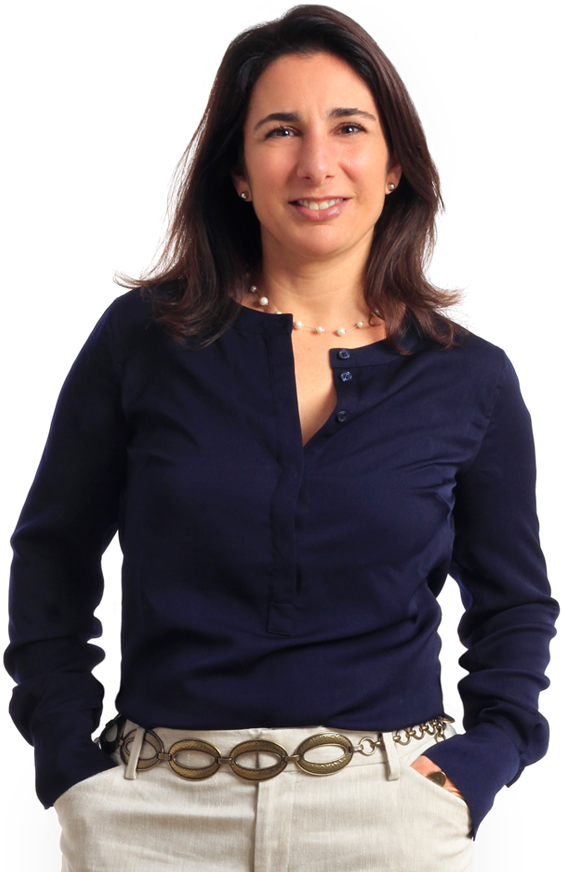 Sandra has been building her expertise in personal, team and leadership development for more than 20 years. She began designing and delivering training programs in 1991, while working at P&G Mexico, and has developed international leadership programs for institutions like Great Place to Work. She is a Certified Ontological Coach (Newfield Consulting) and a Certified Bioenergetics Coach (FSBA). She holds a masters degree from Harvard University and a second masters degree from Boston University.
About the Workshop: Using "Body Knows® Methodology", Veronica and Sandra have developed an amazing and powerful style of assisting others in boosting their personal resources to not only improve work performance but also access a deeper inner sense of well-being. Their unique approach is based on their years of successfully assisting others in this arena, solid theoretical resources, and cutting edge research pertaining to what actually helps adults develop and evolve. Implications of studies in this field suggest that the most direct path to repattern the mind for enhanced thriving might not be through the head, but through the body.
What does the body have to do with on-the-job performance?
Learning is a complex process that involves cognitive, emotional and bodily aspects of the self. In order for learning to translate into new actions, it is critical to integrate the body into the learning process, for it is the body that enables us to perform those actions. The Body Knows® Methodology fosters the discovery of our authentic self and contributes to restore our energy through processes of self awareness, self expression and self possession (Alexander Lowen, 1995). By boosting personal resources, we are enabled to develop and embody what we need to face challenges and real with interpersonal conflicts, to hold effective conversations, build collaborative relationships and find greater balance in our life.
The components of this workshop include assisting each individual participant with:
Grounding in reality: In the face of adversity, it is easy to lose our own sense of self: our emotions overwhelm us, leading to automatic, and ineffective, reactions. We either try to ignore reality, escape from it or aggressively defend ourselves from it. In this first session you will learn to ground your body in order to face life´s challenges with greater strength and mindfulness, expanding your body's ability to support a wider emotional range. Furthermore, learning to ground gives your personal stance an embodied, and integral, meaning.
Negotiating relationships: Relationships are reciprocal exchanges that put our personal resources to the test. In many cases, we handle those exchanges inadequately. On one end of the spectrum is the trouble to say "no", even when we know that we our compromising our time, energy, and sometimes even our values. On the other end, is the incapacity to become closer to people we care about, or that may be critical to our performance or well being. Learning to negotiate relationships is easier when we bring the body into the process, for it is through the body that we step in, reach out and connect.
Speaking up: Expressing ourselves with the adequate level of energy at the right time is key to hold a courageous and honest conversation. Our body needs to integrate both the strength to speak up and the sensibility to listen. The voice is the tool we work with in this session, along with the emotional openness to listen.
Challenging fear: One of the main obstacles for decision making and risk taking is fear, a strong and complex emotion that restrains our body and entraps us emotionally. Each person has her own fears: fear of failure, fear of uncertainty, fear of losing control, etc. Finding and strengthening our mind and body resources to reveal and face our fears is the first step to overcome them, and ultimately become more audacious.
Building reality: Learning is evidenced-based through our capacity to modify and broaden our actions. To close the program, you will translate the new embodied resources into actions and connections that give deeper meaning to your life. You will also embody one last resource: the ability to let go, which will enable you to worry less and do more
Location: The Farmhouse in Alachua, Florida
Date: 2017 Workshop to be announced
Schedule:  The workshop begins at 10:00 am sharp on Thursday. Out-of-towners are welcome to arrive Wednesday evening.  Each workshop day will end around 6:00 pm, except on Saturday which may end by 2:00 pm, depending on the number of participants. There is the option to finish at 6:00 pm on Saturday because individual sessions could be offered if the program ends earlier.
Cost: The early bird fee for this workshop is $350 if you register before April 15th. After April 15th, the fee is $395.
Accommodations: Dormitory accommodations are available on a first-come, first-serve basis for out-of-towners who would like to stay at the office location (pictured above) for no additional charge. For those desiring hotel accommodations, information can be provided.
Travel: The closest airports are Jacksonville International (JAX) in Florida, which is an hour and 20 minutes away by car, and the Gainesville Regional (GNV) which is a 20 min. drive. International trainees frequently use the Orlando, Tampa and Miami airports.
How to Register: Please complete the registration form that is located on the bottom of this page. If you have questions, you may use the contact form below, call us at (386) 462-5155, or email us at fsba.bioenergetics@gmail.com. After completing the registration form, if you are paying by credit card, please call the office (386) 462-5155 with your credit card information. We'll need your credit card number, your name on the card, and the expiration date. The office voicemail is secure if the phone call is not answered in person.
CE Credits: The Florida Society for Bioenegetics offers 18 State of Florida CE credits to Mental Health Counselors, Marriage and Family Therapists, and Licensed Clinical Social Workers. Our CEUs are also accepted for State of Florida Psychologist and by the Board for many other helping professions. PY 0004152, MH 0000839.
Location and Contact Information
The Florida Society for Bioenergetic Analysis
19802 Old Bellamy Road
Alachua, Florida 32615
386-462-5155 (United States)
fsba.bioenergetics@gmail.com – www.bioenergetics-society.com